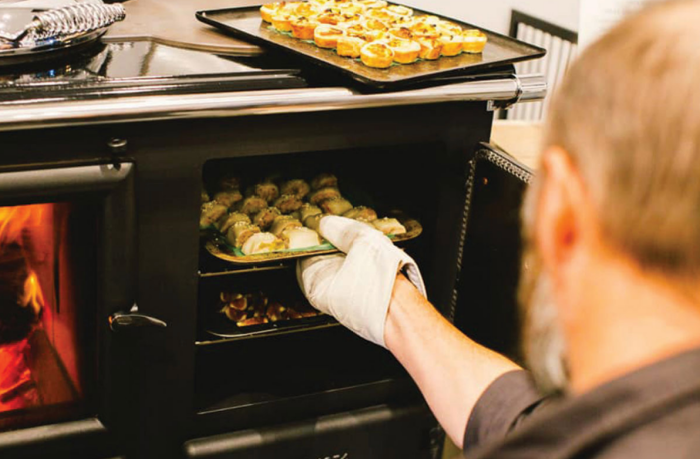 The Benefits Of Buying A Range Cooker
As summer is nearing to an end, those cold winter months are looming upon us, which means for the lovers of food and cooking out there, baking season is right around the corner. For many homeowners, the kitchen is the heart of the home and serves as a social hub for entertaining guests and also for preparing those signature dishes. A kitchen appliance that has grown in popularity and will be found in the most stylish of kitchens to be found within the UK, is the range cooker. Many out there will have come across the term when searching for new cookers to integrate into their kitchen designs, but are often left wondering what makes them different to a standard oven cooker.
So What Is A Range Cooker?
A range cooker is regarded as a much more practical and multifunctional cooking appliance compared to other cookers. One of the first most notable differences is the size of a range cooker. A range cooker is almost twice the size of a standard built-in oven, however, due to the extra size of the range cooker, the appliance offers more impressive features than a regular cooker.
Homeowners will be able to find that a range cooker is a combination of an oven and hob in one free-standing kitchen appliance. Also, most range cookers will have two ovens, come with a separate grill, heating drawers and smart storage solutions, making this a great option for those with larger families and who are passionate about cooking. Howards Electrical has an extensive selection of range cookers in Stoke in a handful of designs and finishes, offering a great example of some of the most high-quality range cookers on the market.
The Benefits Of A Range Cooker
For those that are looking to create a real statement piece within their kitchen space, a range cooker is a perfect solution. Besides the finish of a range cooker, which is perhaps the most notable talking point, there are plenty more benefits that offer cooking practicality, functionality, and flexibility. Here are the major benefits of a range cooker:
Can Fit Any Kitchen Style
Not only are range cookers renowned for their excellent performance features, but they are optimized for true style and come in a range of finishes and colours to fit any design/style of kitchen. From traditional finishes that are timeless to finishes that are contemporary and sleek, a range cooker will effortlessly become the focal point of any kitchen.
Cost-Effective
One benefit that comes with a range cooker is that homeowners will not have to spend more money on other kitchen items that go with any built-in cooker, such as a worktop and cabinets.
The Size
As we have mentioned earlier, range cookers are notoriously larger than standard cookers, which unsurprisingly means that there will be much more functionality when it comes to cooking. Commonly, the ovens inside a range cooker will be 20% larger than a built-in oven from a standard cooker, which gives people the chance to cook more and do not have to worry about timing and keeping foods warm.
Multifunctional
Many range cookers now come with sophisticated multifunctional features to allow for a much simpler and hassle-free cooking experience. Much more versatile compared to a normal cooker, the oven from a range cooker will typically have 7 functions to offer flexible cooking, integrated storage solutions to help achieve a decluttered kitchen, and a separate girl which allows people to cook and grill at the same time. The two ovens also make a range cooker a perfect option for those that love entertaining guests and those who have larger families to cook for.