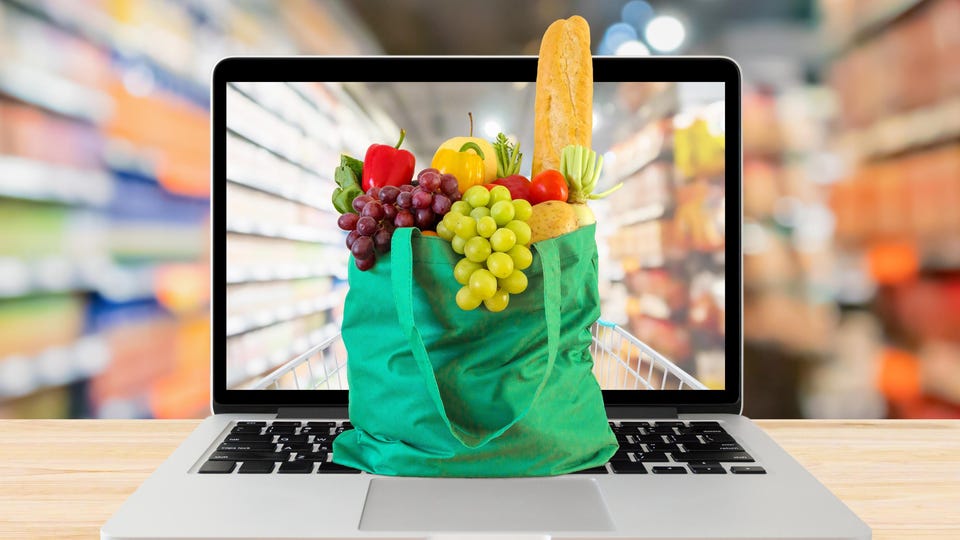 Some Defining Features Of Online Grocery Shopping Explained
Online grocery shopping has become immensely popular in the past few years because of its convenience and easy availability via different applications and websites. Be it a working professional or a busy parent, online shopping groceries online is a brilliant way for everyone to get all the groceries and food they need without facing the hassle of physically visiting the grocery store.
In this article, some of the most vital benefits of getting grocery online are explained, and why you should try opting for it the next time you think of shopping for groceries if you haven't already.
Shop from anywhere, anytime:
 You can order at any hour of the day through any groceries delivery app; you can browse the aisles whenever possible. Also, you do not need to check for the store timings or wonder when they will restock the shelves. With a few clicks, you can order your favorite groceries online and get them delivered to your home in a few minutes.
Save money by comparing prices:
While purchasing groceries online from a website or an app, you can compare prices of various brands. Online grocery shops let you browse according to the product or aisle to view the complete list of available items at your fingertips. You can check the present coupons and offers before adding products to your cart.
Save time by being more productive:
You can save a lot of extra time with online grocery shopping and availing of home delivery. Time is the most valuable resource, and we always have competing priorities and commitments to adhere to. Therefore, repurposing the time spent at grocery shops and doing something more productive is priceless.
Avoid multiple visits to the grocery store:
Sometimes, you see a product, such as, your favorite brand of fresh juice at the grocery store that is to be added to your shopping list. Through online grocery shopping, your inventory is right in front of you and you can easily include it in your list. You can see each item in your pantry, fridge, and on the counter. This will let you buy in exact quantities and avoid the hassle of visiting the store multiple times.
Trace your shopping cart easily:
When shopping for groceries online, you can view how much is in your cart anytime, anywhere. It lets you control your budget, and you can remove the items if you are overspending or don't need that particular item anymore. It is simpler to buy impulsively when you are physically at the store; therefore, if you have set a budget, online grocery shopping lets you stay on budget along with getting timely food delivery.
Check offers and coupons:
Discounts and deals always appear at your fingertips while shopping for groceries online. There is no need to worry about clipping coupons or incomplete or missing price tags on shelves. You can also use a store loyalty card while you order via some grocery delivery services and continue to get benefits.
To sum up, the demand for online grocery shopping has risen tremendously in the past few years, and the convenience of doing so is huge and has proven to be a great boon. You can save time and money by getting everything you need right at your doorstep.