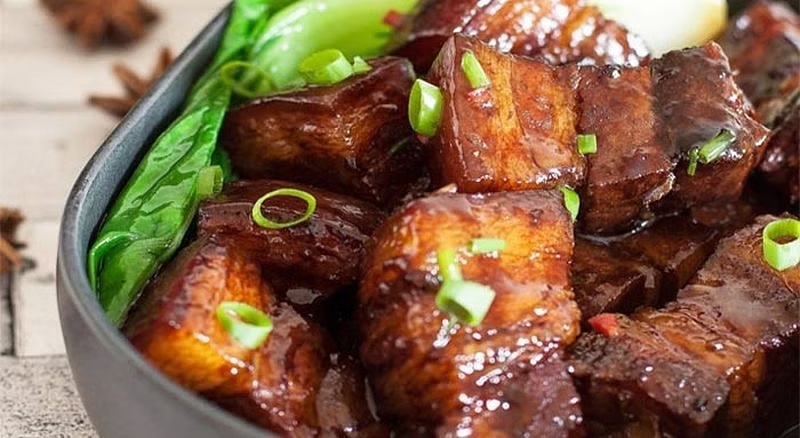 Pork Delights: Perfect Catering Options for Large Gatherings
When it comes to catering for large numbers of people, pork dishes offer a tantalizing array of flavours and versatility that are sure to impress your guests. Whether you're planning a wedding, birthday party, corporate event, or any social gathering, incorporating pork into your menu can be both cost-effective and a crowd-pleaser. In this blog post, we will explore some fantastic pork dishes, their accompaniments, and also consider vegetarian options to ensure all guests are delighted.
Hog Roast: A Spectacular Centrepiece
A hog roast is a showstopper and a firm favourite when it comes to catering for large numbers. Slow-roasting a whole hog over an open flame creates succulent and tender meat with crispy, golden skin. It's not only a feast for the eyes but also a treat for the taste buds. Serve the juicy pork slices in soft rolls or buns, accompanied by tangy apple sauce or zesty barbecue sauce. The combination of flavours will have your guests coming back for seconds.
Pulled Pork
Finger-Licking Goodness Pulled pork is another beloved option that's both versatile and easy to prepare. Slow-cooked to perfection, the tender strands of pork can be served in a variety of ways. Consider offering a make-your-own pulled pork station, where guests can create their own delectable sandwiches or sliders. Serve the pulled pork with an assortment of barbecue sauces, such as smoky, sweet, or spicy varieties, allowing your guests to personalize their flavours.
Roast Pork
Classic Elegance For a more refined option, roast pork is an excellent choice. Seasoned with herbs and spices, a roasted pork loin or tenderloin delivers succulent and flavourful slices. Pair it with traditional sides like roasted vegetables, creamy mashed potatoes, and a rich pan gravy. The combination of the juicy pork, savoury sides, and the depth of flavours will satisfy even the most discerning palates.
Vegetarian Options
Delightful Choices for All Guests While pork dishes take the spotlight, it's essential to cater to the dietary preferences and needs of all your guests. Consider offering vegetarian options that complement the pork offerings. Some fantastic choices include grilled vegetable skewers, stuffed portobello mushrooms with herbed breadcrumbs, or a vibrant mixed greens salad with roasted nuts and tangy dressings. These options provide a variety of flavours and textures, ensuring everyone has something delicious to enjoy.
Cost-Effective Considerations
When it comes to cost-effectiveness, pulled pork often takes the lead. Pork shoulder or butt cuts are generally more affordable, and slow-cooking them amplifies their tenderness and flavor. Additionally, pulled pork can be stretched further by serving it alongside budget-friendly sides like coleslaw, cornbread, or baked beans.
Food For The Masses
Catering for large numbers can be a daunting task, but incorporating pork dishes into your menu can elevate your event and leave a lasting impression on your guests. From the dramatic presence of a hog roast to the finger-licking goodness of pulled pork and the classic elegance of roast pork, these options offer a range of flavours and presentation styles. Don't forget to accommodate vegetarian guests with delectable alternatives. So, get creative, plan your menu, and prepare to wow your guests with a memorable pork-inspired feast.