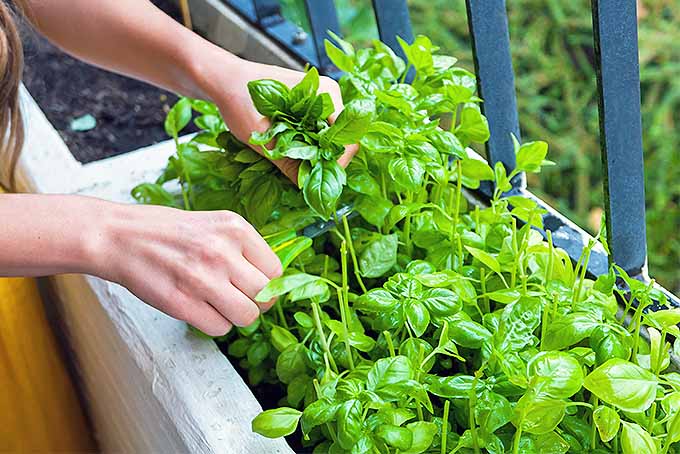 How To Grow Basil Indoors And Outdoors
Basil is an easy-to-grow plant that will bring color and flavor to your garden. In the kitchen, it is a staple of pesto and other basil recipes.
Basil grows best in full sun, but can also thrive in partial shade. It prefers a fertile, well-draining soil.
Getting Started
Basil plants like a lot of moisture and can handle a little heat, so it's ideal for growing in pots or containers. It isn't particularly tolerant of cold weather, however.
If you're planning on planting basil in the garden, it's a good idea to plant them early in the season when soil temperatures have warmed up. Nighttime temperatures should be at least 50degF, and the daytime temperature should not drop below 70oF (21degC).
If you're starting basil seeds indoors, use a quality seed-starting mix to ensure the best possible start for your seedlings. Place the seed-starting mix in a shallow container and sow the seeds one-half inch deep.
Preparing the Soil
If you plan to grow basil plants indoors, you will need to choose a good quality soil mix. It should be nutrient-rich with a pH of 6 to 7. If your soil doesn't have sufficient nutrients, add some compost or manure to it before planting.
Soil preparation is the most important step when growing basil, as it will affect your plant's growth and flavor. Make sure the soil is loose and well-aerated with medium drainage capabilities.
The soil also needs to have a healthy amount of organic matter. Add some compost, cottonseed meal or blood meal to the soil before planting.
Alternatively, you can purchase a commercial potting soil mix that is formulated for basil. It should be nutrient-rich, have a pH of 6, and be well drained.
You can plant basil seeds directly into the ground in late spring, once the danger of frost has passed and the soil is warm enough. Sow the seeds no more than 1/4 inch deep, and thin the seedlings to one plant every 10 inches when they're growing up.
Planting
Basil plants are easy to grow and make a great addition to your garden. They're an annual herb that thrives in hot weather, pumping out fragrant leaves flavored with hints of anise, mint, and clove.
For best results, plant your basil in a sunny spot with well-drained soil, or in a container filled with multi-purpose compost. Add a layer of mulch to keep weeds at bay and regulate soil temperature.
You can begin harvesting basil as early as one month after planting. Use a fertilizer, like MIracle-Gro(r) Performance Organics(r) Edibles Plant Nutrition, to help your basil plants thrive.
Sweet basil is the most common type, but you can also grow lime, cinnamon or lemon varieties. These flavor-packed herbs are especially good in Italian and Asian cuisine. They are also excellent in soups, sauces, and teas. Choose varieties with purple stems and foliage for a colorful touch to your garden.
Harvesting
When the weather is warm, basil plants grow and produce lots of fresh leaves. These are perfect for making pesto or using in salads, soups, and pasta dishes.
But if you don't harvest basil regularly, the leaves will become smaller and start to lose their flavor. This is due to the plant diverting its energy into flowering.
Luckily, it's easy to keep your basil growing and producing a steady supply of leaves all season long without killing the plant. You simply need to know how to harvest it.
Once the plant reaches 6 to 8in (15 to 20 cm), it's time to begin harvesting it and prepare basil plants for sale. It can take three to four weeks for basil seedlings to reach this height and grow six sets of leaves.
To harvest, cut the stem between a third and halfway down, just above a leaf pair. This allows the plant to regrow and produces a wider, more bushy plant.