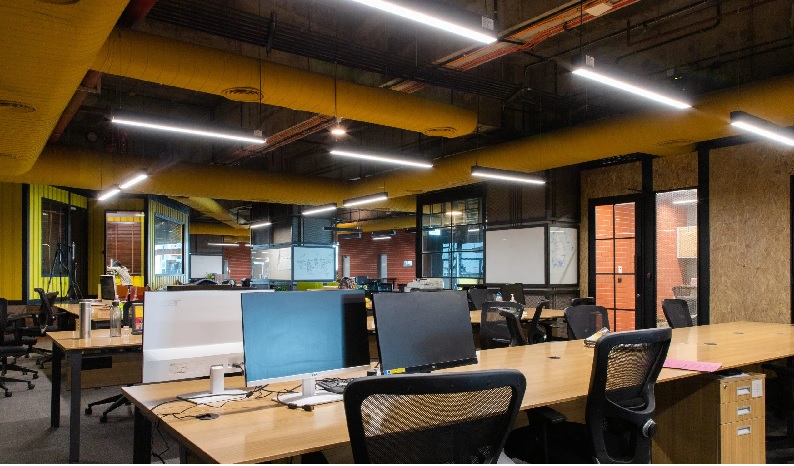 Eating Well In an Office Environment
As we begin to leave our homes, ending various degrees of lockdowns, a number of us are now returning to the office. One of the qualities of a shared workspace so often and easily forgotten are the limitations they typically place on our meals. Lunches can be restricted to nothing but a microwave or our own Tupperware containers. This is why sandwiches become so popular, because, for all of their delicious potential, they are portable and require no cooking.
An issue is, however, is that sandwich, and other office lunches, can so often be dull. Or, even worse, unhealthy. Thankfully this doesn't have to be the case. There is great potential for office space lunches that comes from a combination of personal creativity as well as the fantastic creations of modern brands. To give you an idea of just how well you can eat in an office environment, we've put together a list of ideas and inspiration. 
Meal Prep Culture 
You may have heard the term meal prep being used. Its meaning is simple and has become associated with a group of people who practice creating large portions of food in advance, hence meal preparation. The advantage of this is that meals for multiple days only need to be created in a single period of time, eliminating the daily process of cooking, a process that can lead some to prefer expensive premade meals instead.
Additionally, meals prepared in batches have the potential to be far cheaper and much more healthy than any prebought alternative. Be sure to seek out meal prep groups and guides online to figure out if the lifestyle might work for you.
Find The Right Brands 
Old habits can be incredibly difficult to break. You might recognise there are more exciting foods out there but can't find the time or energy to seek them out. Thankfully, options are starting to become diverse. Items, such as jollof microwave rice and spicy bao buns are becoming increasingly frequent across supermarket shelves, enabling hard-working employees to experience international flavours and exciting dishes with ease. These brands and options are only going to become more popular, however, with due support. So, when you do find something that works for you, be sure to make them a part of your workplace routine! 
Share The Fun 
Your workplace meals don't have to be a solo effort. In fact, more employees across the country are starting to pool their creativity and turn their lunches into a social experience. Creating a group of workplace friends, each of whom contributes a dish to the meal, alleviates the pressure of individuals and allows for a greater potential of flavours and nutrition as each person contributes their own creation.
Control Your Portions 
Limiting your day's eating to the lunch period doesn't work for everyone. In fact, eating such a large meal during the day can leave many feeling sluggish through the afternoon. By considering your portions and eating a smaller lunch, you can have better control over your diet by balancing your midday meal with healthy snacks, such as nuts and fruit, instead.