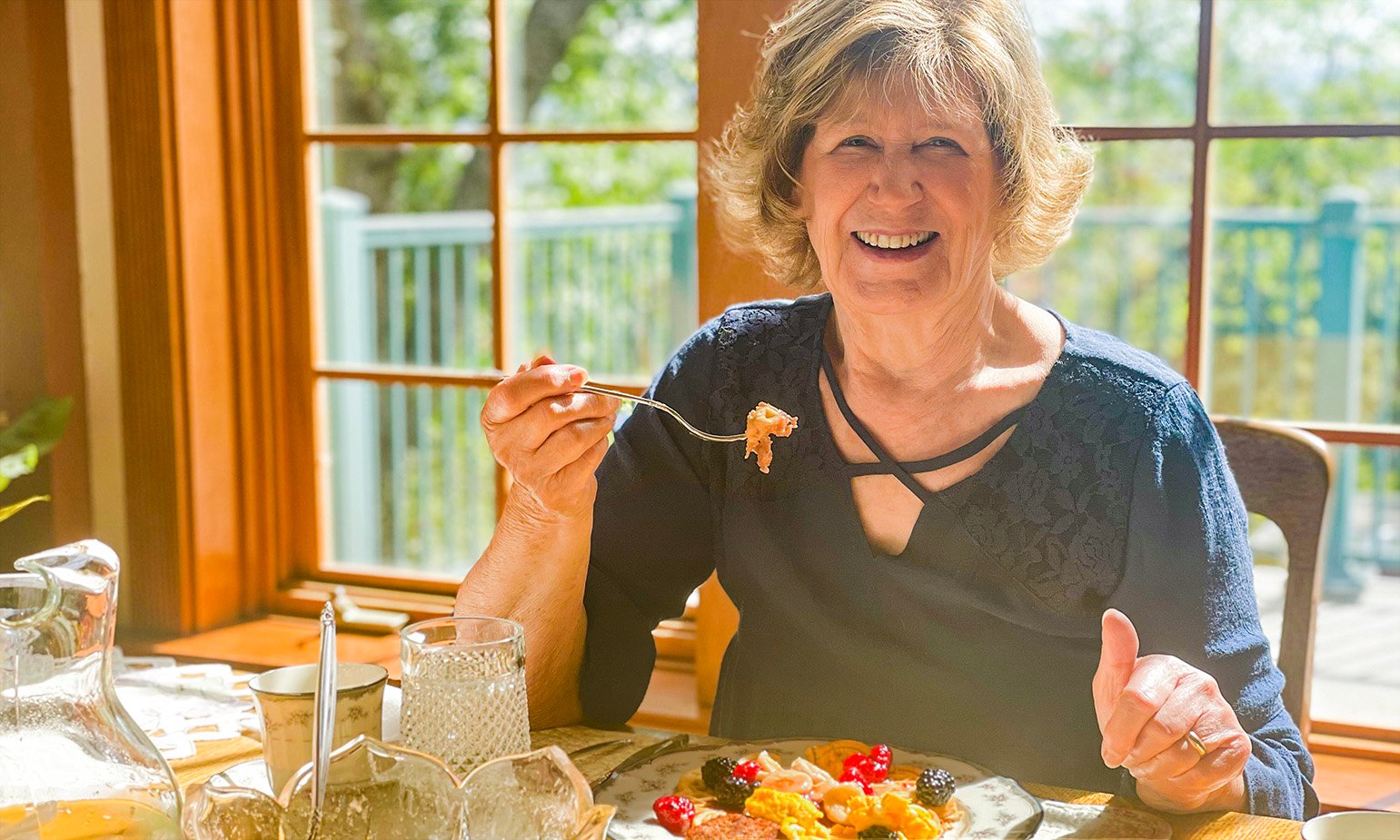 5 Ways Your Diet Can Keep You Well as a Senior
As a senior, you may start to notice changes in your mind and body over the years. You may lose energy quickly and get tired earlier in the day. You may also need to start taking maintenance medications for blood pressure, cholesterol, or pre-diabetes. Your diet can be a crucial factor when it comes to helping your body with these changes. A healthy and well-balanced diet can help you maintain your mind and body now or improve it. If you wonder how your diet can keep you well as a senior, keep reading to find out.
Protect you against illness
It is common for many seniors to have high cholesterol and blood pressure and may even take daily medication to help. A well-balanced diet can help you lower your cholesterol and blood pressure. The Mayo Clinic suggests reducing your saturated fats intake, eliminating trans fats, increasing your omega-3 fatty acid intake, and adding whey protein to your diet to help lower your cholesterol. Cholesterol links to heart health, so it is essential to monitor those levels.
To lower your blood pressure, the Mayo Clinic recommends reducing sodium and limiting your intake of processed foods. When you are more aware of what you eat, you can help prevent heart disease, diabetes, and cancer.
Supports quality sleep
Since nutrition is the foundation of your health, it can significantly affect your quality of sleep. Most people should get about 8 hours of sleep a night, which means you should enter REM sleep throughout the night. If you hope to improve your sleep quality, you will want to stay away from caffeine, energy drinks, and sugar. On the other hand, plant-based meals with high-fiber and lean meats can improve your quality of sleep.
Additionally, obesity can contribute to sleep disorders, including obstructive sleep apnea. Alcohol can also worsen obstructive sleep apnea. If you struggle with breathing at night, you may consider changing your diet to see how that can help.
Mood improvement
Diet and depression can be linked together. Harvard did a recent study on the two and how they can relate to one another. They found that a Mediterranean diet can help decrease the risk of depression. Many nutrients can be connected to preventing depression. This is important with seniors as they are already susceptible to mental health illnesses.
The Cleveland Clinic also found that certain foods link to high levels of dopamine and norepinephrine, which affect your mood. 
Improved gut health
Fiber is a key component for gut health as fiber can build good bacteria in your gut. A diet with more whole foods will also help promote a healthy digestive system along with eating slowly. When you chew your food thoroughly and eat slowly, you allow your body to digest and absorb the nutrients. You can also improve your gut health by adding prebiotics or probiotics to your diet. However, you always want to consult with your provider before you make any changes to your diet.
Weight management 
Your diet significantly affects your weight. Weight management will vary with each person, so it is imperative to consult with your doctor and ensure a specific diet won't affect certain health conditions.
However, when you cut back on sugars and carbohydrates, you may notice that excess weight can drop quickly. Another tip is to cut back on late-night snacks as you want to give your body time to digest any food you consume. You will want to focus on a diet that works well with your health conditions and physical activity because you don't want to consume too much or too little.
According to a Statista study, about 28.5% of adults 65 and older are overweight. A well-balanced diet can help you manage excess weight and, therefore, lower your risk of chronic health conditions.
Conclusion
Diets can greatly impact your daily life and keep you well as a senior. Many people may think of a diet for weight management, and although that is a benefit, your gut health, sleep, and mood are also be affected by a diet. If you are also on the verge of a specific health condition, changing your diet can help lower the risk.